JOIN THE RACE.
ENTER NOW.
Get ready for a sun-soaked triathlon adventure in beautiful Ibiza with a crystal clear sea swim, a fast bike course on smooth roads and a waterside run taking in Ibiza's beautiful old-town and harbour promenade.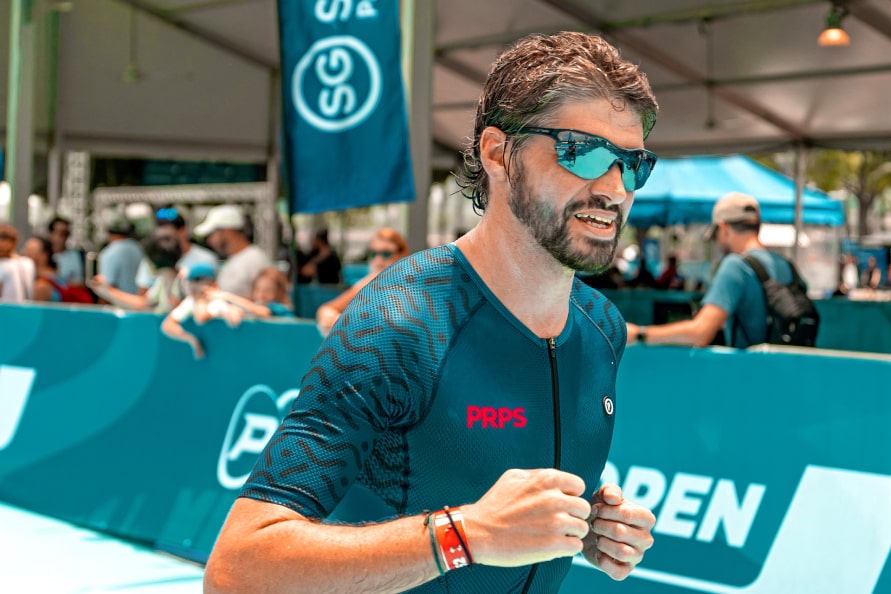 100K: The Ultimate Test
Whether you're new to triathlon or a seasoned competitor, the 100k distance is an endurance event like no other – challenging you to reach new speeds.
UNIQUE PTO RACE PACK WITH ENTRY
Included with your entry is the official PTO race pack, full of goodies, sustainably made and of a quality you'll want to use time and again.
RACE THE SAME ROUTE AS THE PROS
Join thousands of fellow athletes at Ibiza's defining multisport festival and race on the same roads as the world's top triathletes.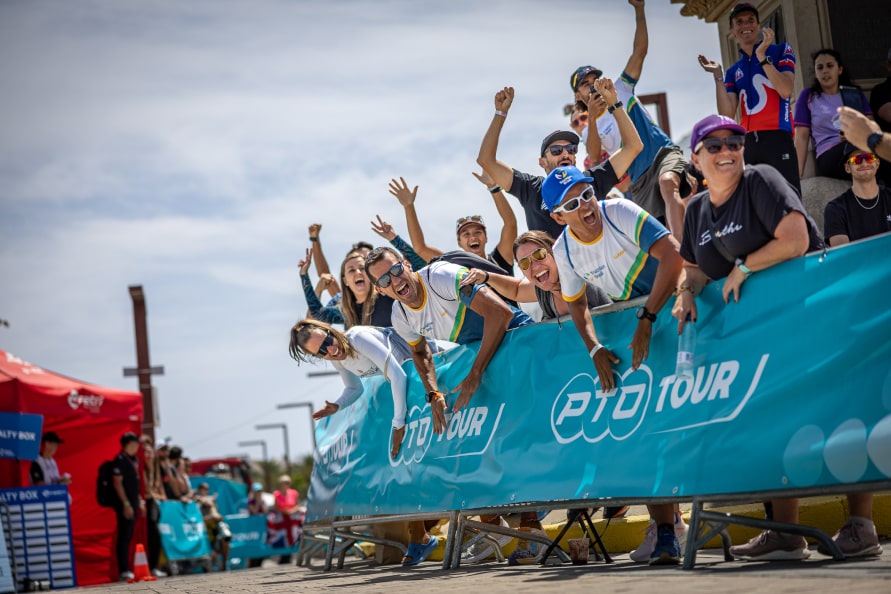 A Glorious Location
Soak up the race week vibes, get close to pro athletes and then switch to vacation mode after your race to relax, indulge in local cuisine and take in the rich history of Ibiza Town.
Register
Discover a new side to Ibiza through a festival triathlon experiences you'll never forget including the open 100km pro races, age-group European championships and show-stopping pro racing.

Want to race for your country?
The PTO European Open will be the official age-group European Championship. If you're interested in competing for your country, secure your spot in Ibiza today by purchasing a regular individual entry and indicate your interest in racing for your country during registration.
Minimum age for race entry 18 years and over
The events will be categorised into age groups. See FAQs for more information.
Race Course
*2023 race course – 2024 course subject to change
The race will kick-off with a 2km sea swim from the classic triathlon host location of Figueretas Beach.

It's a well protected beach where surf is unlikely but the swim will still favour those athletes used to navigating the natural swell of ocean waters. Water temperature is likely to allow for wetsuits so those whose major strengths are bike and run could benefit from the buoyancy and speed of a wetsuit swim.

An Aussie exit between the two laps will give you athletes the chance to scope out the competition and is also an opportunity for a quick sprint up a couple of places or to get your breath back a little before diving back in.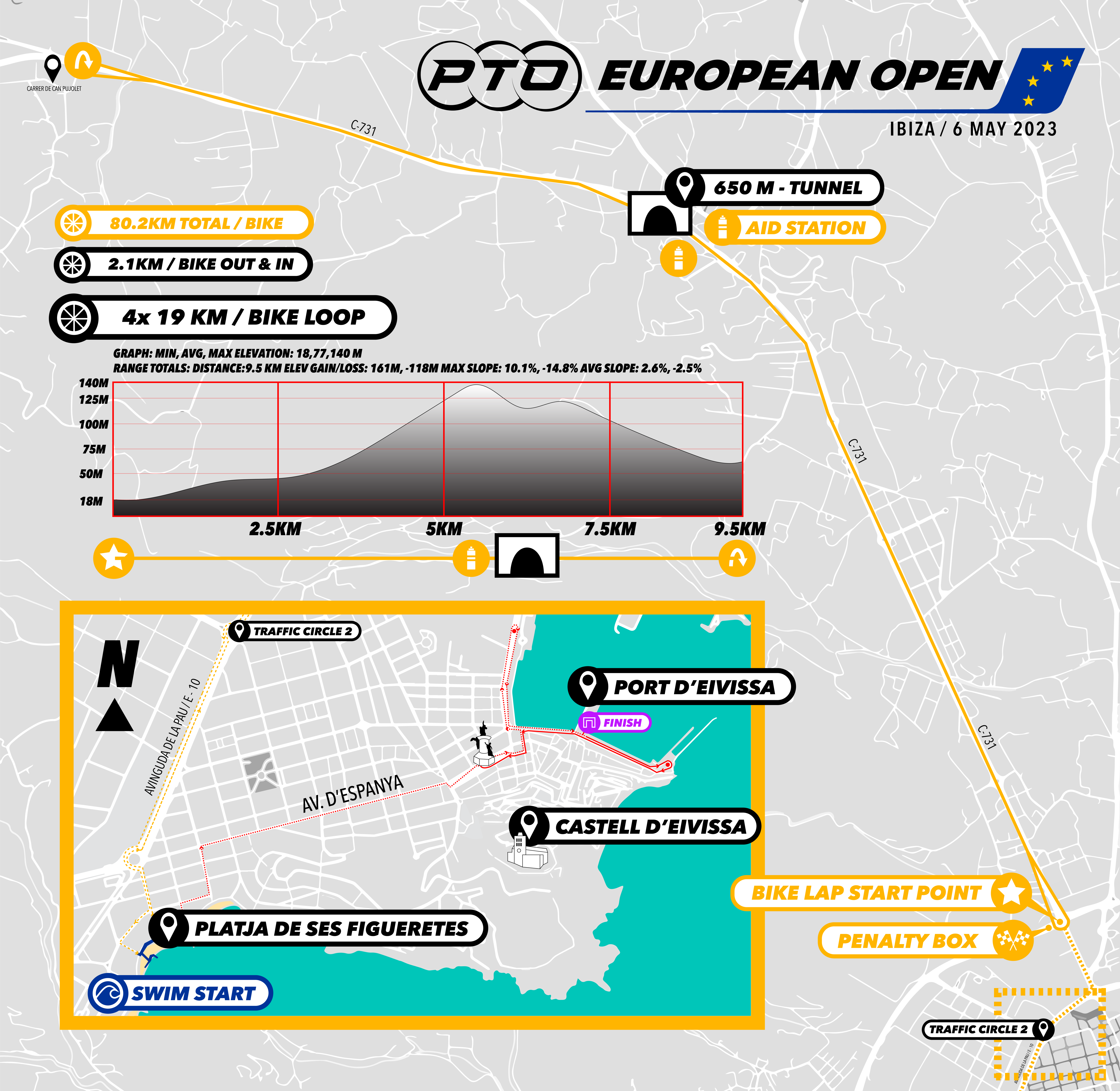 After a fast transition, things will heat-up under the Mediterranean sun on to the 80km bike course, which heads out of Ibiza Town where the first of four 19km bike laps will begin on smooth tarmac uphill towards San Antonio before turning around for a fast descent to finish the lap. At the end of the fourth lap, it's back into town and T2 ahead of the run.
Once off the bike and through T2 back at Figueretas Beach, you will head out towards Ibiza Port to take on six 2.5km run laps along the sea front. With plenty of turn-arounds, there will be ample opportunity for you to gauge your progress and get an extra burst of energy from the cheering crowds.

At the end of the run, it's onto the blue carpet and a thrilling finish-line experience in the historic Plaza del Martillo, where you'll earn your medal and bragging rights for having swum, biked and run 100km!