2022 USA TRIATHLON CLUB  NATIONAL CHAMPIONSHIPS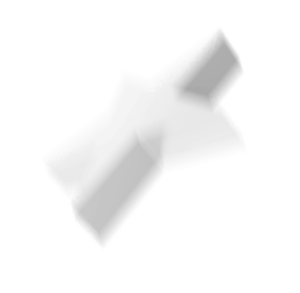 Levy Event Plaza, Irving TX
Location
2x race distances
# of distances
The USA Triathlon Club National Championships is heading to the PTO US Open in Irving, Texas, giving you a path to race for your club against competitors from around the country plus the chance to see the world's best pro triathletes in action!
To take part, simply register for the PTO US Open as normal and select your official USA Triathlon Club from the list when prompted.
See you in September!
Compete for your club
The ultimate race to show club pride and earn bragging rights!
No qualification required
You just need to be a member of an official USA Triathlon club
Race at the first-ever PTO US Open
Run by the USA Triathlon events team
Watch the pro races
Hit the grandstand for the pro men's and women's events
Good vibes
A buzzing festival atmosphere with racing, food and music
Awesome Location
A stunning venue at Levy Event Plaza in Las Colinas, Irving, TX
The USA Triathlon Club National Championships will be held over two unique distances brought to the world of triathlon along with the PTO Tour. Whether you're racing for fun or red-lining it to be the fastest in your club, each distance is perfectly balanced for an epic race experience.
The USA Triathlon National Club Championships will take place in Irving, Texas. The event is based out of the stunning Levy Event Plaza on the edge of Lake Carolyn in the city's Las Colinas Urban Center. The same venue that hosted the USA Triathlon Multisport National Championships Festival presented by Toyota earlier this year, it's just 10 minutes from DFW International Airport.
Centrally situated between Dallas and Fort Worth in northern Texas, Irving is a sports-obsessed community is one of the USA's most diverse cities – a true melting pot of cultures giving it a uniquely vibrant atmosphere. The Las Colinas area boasts stunning lakeside trails and a buzzing combination of bars, restaurants and entertainment venues to suit any taste in outdoor activities, food, music and movies – satisfying both athletes and supporters seeking a memorable vacation experience.
The pristine waters of Lake Carolyn, a 125-acre man-made lake, will provide a memorable swim experience as clubmates and supporters line the shore to cheer you towards transition.
Fast, flat roads await on the closed-to-traffic bike course – perfect for sizzling times and the obligatory competition between clubmates as you battle it out to see who can post the fastest split!
The run course is also flat, the pavement surface primed for PR speed as you duke it out towards your best run performance. Don't forget those carbon-plated shoes!
USA Triathlon Club Scoring Model
This scoring system used at the 2022 USA Triathlon Club National Championships is designed to award both performance and participation from USA Triathlon Official Clubs.
Scoring will follow standard cross-country scoring, in which the lowest point total among qualifying teams will be the winner.
Participation and Performance Based Scoring
A. Each individual athlete will be scored in their respective age group 
1st place = 1 point, 2nd place = 2 points, 3rd place = 3 points, etc. 
EVERY athlete in the club counts. All points are added up for each club – this will provide total sum for all club athletes.
Divide the total score by the total number of athletes participating per club to receive the club's final score/average
B. For example, if athlete A earns 1st place in their age group, athlete B earns 6th place in their age group, athlete C earns 1st place in their age group, athlete D earns 20th place in their age group and athlete E earns 10th place in their age group. – The clubs score would be calculated by: 
i) 1 + 6 + 1 + 20 + 10 =38/5 athletes = 7.6 points  
C. Tie Breakers: In the case of the tie, each of the tied teams will take their best 3 scoring athletes and average their scores. The team with the lowest average score will be awarded the higher place.
We will not be separating males and females. Each club member will be scored together. Since athletes are awarded points based on the place earned in their respective age group and gender, this gives all clubs an opportunity to win, regardless if they are an all-female club, an all-male club or mixed-gender club
Club divisions will not be created or tiered for the club competition. We could shift this in year two or beyond, but a club will be able to go up against all other clubs, not be placed in a division based on how many total club members they have. Even the largest clubs may only bring a few members to Nationals – and tiered divisions would compound issues with attendance.
Since race weekends often include numerous races, each club member can participate in as many races as they would like. Each race they participate in will count as one individual in the participant number (for example if Athlete A participates in four races they would count as four participants)
There will be a minimum participation requirement at Club Nationals. In 2022, the minimum number of scores required to be part of the club competition will be 3 scores, and 2 minimum athletes. In 2023, the minimum number of scores required to be part of the club competition will be 10 scores, and 3 minimum athletes (due to club nationals taking in 2023 taking place at Multisport Festival, with 8 possible races for each athlete to participate in). For example, a club could bring 10 athletes and each athlete completes one race for a total of 10 scores or a club could bring three athletes and athlete 1 could do 3 races, athletes 2 could do 3 races and athlete 3 could do 4 races.
1st – 3rd Overall Club Scores
Lowest Scores Win
1st – 3rd Overall Club Participation
Highest Participation Number Wins
Club Spirit Award
1st Place
Greatest Growth in Club Participation from Year 1 to Year 2
Frequently Asked Questions